ACQUIRING DUBAI RESIDENCY
It is now a well-known fact that Dubai has become a major gateway to the whole world. Obtaining a residency through investment into Dubai's real estate market is worth consideration. It all starts with choosing the right property and purchasing it. Ninu Intercontinental will provide full support during this process.
Ability to open a bank account and access to financial Facilities.
Better possibility of business expansion and the ability to work and invest.
Access to government health services and health insurance.
Diversify your investment portfolio.
The ability to own property in another country.
Better security as you have a plan-b in the instance of social unrest and economic hardships.
Ability to register your children in government and private schools.
Many High Net Worth Individuals desire to expand their investment portfolio into real estate (Property) that starts yielding profits in 6 months. Dubai, UAE is one of such investment havens.
In addition, the investor / property owner can apply for and obtain residency in the UAE. This enables hassle free travel through avoiding visa queues, interviews and delays. Residency holder can also enjoy visa free access to certain countries
It is important to note that the property must be:
Freehold Property – This rule has no exception to it. The property against which you wish to apply for UAE property visa has to be a freehold property.
Ready Property – Your property needs to be in a ready condition with no outstanding disputes on it, no visa will be issued if the property is off-plan (under construction). The purchase value (not the current market value) of your property needs to be at least AED 750,000 (approx. $204,000) or above. This will be displayed on the title deed after the investor purchases the property.
Ninu Intercontinental partners with Harbor Real Estate to bring you the most appropriate real estate options that would meet the Dubai Land Department's (DLD) requirements for properties that are to be purchased for the purpose of residency applications
Harbor real estate is an award winning agency that is the only gold rated brokerage 3 years in a row by the Dubai land department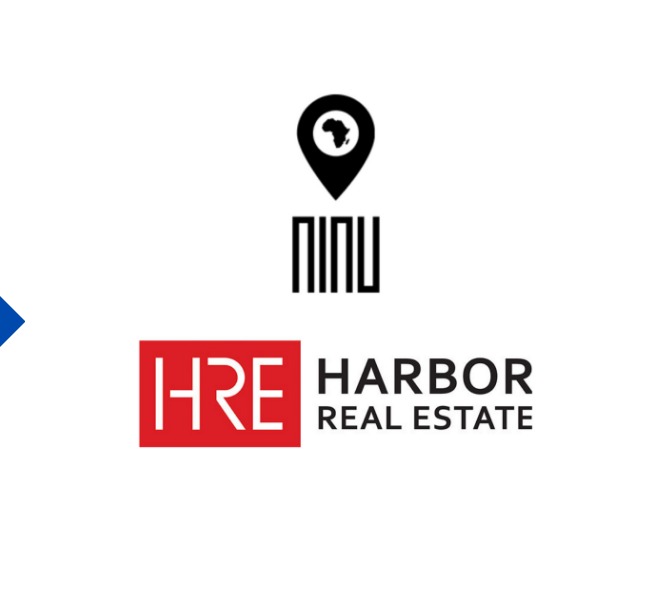 WHAT IS THE PROCESS LIKE?
PROPERTY SEARCH & PROCESS
Choosing the right property and purchasing it could take a week or two. The actual buying process is fast as it takes 1 or 2 days. It is important to purchase a property that meets the DLD requirements for residency applications.
DLD APPROVAL & GOOD CONDUCT CERTIFICATE
Dubai Land Department (DLD ) reference letter to be submitted to Dubai Police for good conduct certificate takes certificate approximately 2 days to arrive in your email.
APPLICATION SUBMISSION AT THE CUBE
Good conduct certificate with all supporting documents will be submitted to the Real Estate Investment Promotion and Management Center customer service department for review and application submission. Text message Update on approval takes 2 weeks to 30 days depending on the volume of applications.
DED APPLICATION & RESIDENCE LICENCE ISSUANCE
Upon approval, the next step is to visit Dubai Economic Department (DED) to apply for the residence license. 4 to 5 working days for issuance of license
ISSUANCE OF NEW TITLE DEED
Once license issued, the investor should check back with the Real Estate Investment Promotion and Management Center to link the original title deed to the residence license. Original title deed will be replaced with a new one. It will take approximately 1 day to get a text message from them.
RESIDENCE PERMIT ISSUANCE
The new title deed with all the documents is used to apply for a resident permit at General Directorate of Residency and Foreigners Affairs ( GDRFA ). It takes 6-12 hours after application. The resident permit will be sent to the registered email address.
Frequently Asked Questions
We can guide the client through visa application process from the beginning to the end. If he does not have the time to wait in Dubai for 3 to 6 weeks to visit Dubai Land Department multiple times during this tenure, DLD has confirmed the option of handing over power of attorney for the application process. Ninu Intercontinental is well versed with the application process and can act in power of attorney for the numerous visits required to the DLD.
So the investor can make a visit for 5 days to do the viewings, make the purchase, sign paperwork and request for the police good conduct certificate and the rest can be handled by Ninu Intercontinental Investments.
The investor will need to return to Dubai for only a day after the initial approval to do the medical check-up and blood tests.
However, it is important for the investor to remain in the UAE during the application processing period.
The investor must first apply alone and after approval, he can sponsor his family on his investor visa. Family members that can be sponsored are:
Parents
Spouse
Male Child (18 and below)
Female Child (unmarried, no age limit)
You cannot sponsor your son if his age is 18 or above. There is only one exception though. If your son is studying here, you can get a letter from his school and sponsor him until the age of 21. There is no age limit to sponsor a female child. As long as your daughter is not married, she is under your guardianship and you can sponsor her on your visa.
If your daughter is married, you are not her guardian anymore. It is her husband who becomes her guardian so only her husband/son/daughter can sponsor her on their visa.
The visa can be renewed under the budget of AED 10,000 (approx. 3000 USD) per person for another three years. There is a fast track application process for renewal that takes 3 days.
Kindly note that once the visa is issued, you have to enter UAE at least once every 360 days to keep your visa valid. If a person fails to enter UAE within this specified time, the visa becomes invalid automatically. Once the visa is invalid, it has to be cancelled and new visa has to be applied for.